Description
Steve Hackett and Djabe have been touring together around the world since 2008. This double CD content of In The Footsteps Of Attila And Genghis was recorded in the summer of 2010 during their August tour. The concert series reached Russia, Hungary, Bulgaria and Serbia, in chronological order.
Djabe classics (Distant Dance, Clouds Dance, Butterfly, Doromb, Erdő, erdő, Scenes, Wind And Bell, Dark Soup etc.), Steve Hackett's own compositions (The Steppes, Last Train To Istanbul, Horizons, Ace Of Wands etc.), and Genesis instrumental tracks (Firth Of Fifth, In That Quiet Earth, Los Endos) were also featured in the shows.
One of the album's most exciting recordings is Steve Hackett's "Last Train to Istanbul," a song from the album "Out of the Tunnel's Mouth," which he didn't even play live with his own band.
For this 2022 release, compared to the original album of 2011, 6 additional bonus tracks have been added, approximately 40 minutes of unreleased material from the tour.
"Steve is not a guest at all but a member of the band. The work relationship that has lasted for years now welded the band together, and the programme heard on the album presents the listeners with an experience that can be encountered during a live show. A joyous festival of making music can be heard throughout the album which makes us feel as if we were right there at the concert. The magic of live music comes through entirely."
review by Zoltán Gerébi (A Genesis világa – The World of Genesis – site)
Steve about the tour, in his own words:
"It's been a wild ten days exploring new territory in Eastern Europe with Hungarian band Djabe. My guitar took off in my hands and surprised even me as it purred and growled with an intensity that you can never completely predict. The band was very much on form…"
Musicians:
Steve Hackett – guitar, vocal
Tamás Barabás – bass guitar
Attila Égerházi – guitar, percussion, vocal
Áron Koós-Hutás – trumpet
Ferenc Kovács – trumpet, violin, vocal
Zoltán Kovács – keyboards
Szilárd Banai – drums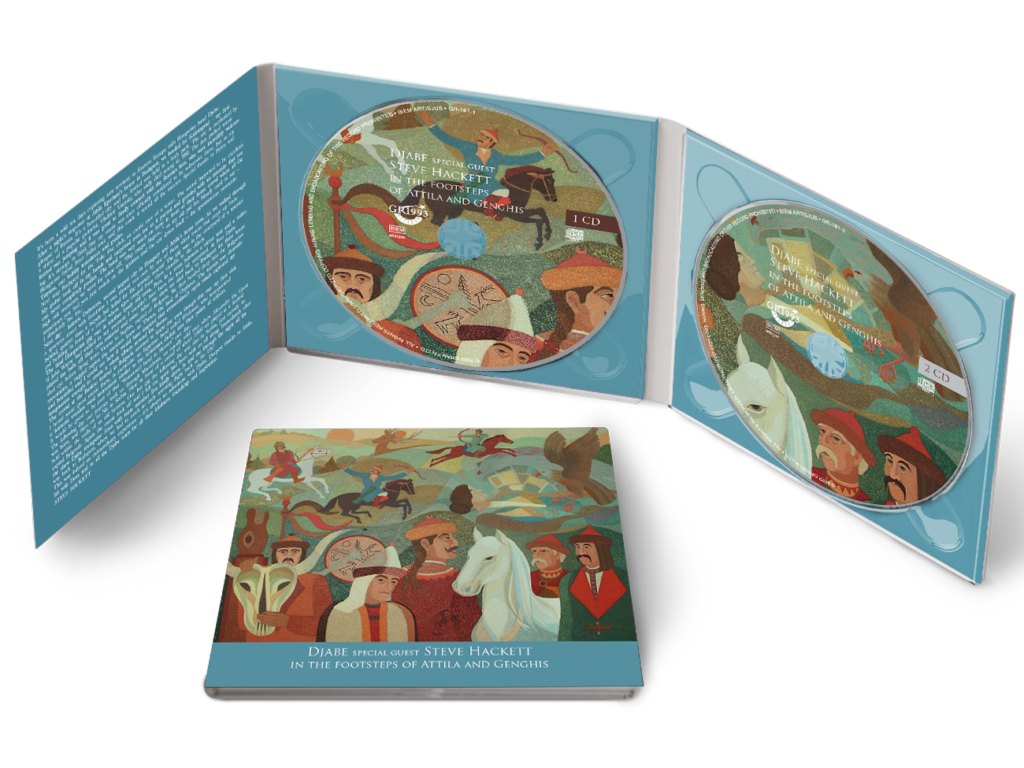 Radio interview with Attila Égerházi about the album in 2011 by Tibor Balogh
Katolikus R‡dió— interjúœ Ƀgerhá‡zi Attilá‡val

- Djabe