THE NUMBER ONE JAZZ/WORLD FUSION BAND OF HUNGARY
Djabe is the number 1 jazz/world fusion band in Hungary. It was established 26 years ago and since then Djabe won numerous domestic and international awards and recognitions.
2000 – Hungarian Music Award, The Best World Music Album Of The Year – Djabe: Witchi Tai To
2001 – eMeRTon Award, The Best World Music Band – Djabe: Update
2004 – International PRince Award, Djabe – Sheafs Are Dancing
2004 – Surround Music Award nominee, Los Angeles, USA Djabe – Sheafs Are Dancing DVD-Audio
2006 – Special Award, Klaipeda Jazz Festival, Lithuania
2010 – Brest Theater Festival Diploma, Belarus
2011 – Barabás Tamás bass guitar artist – Artisjus Award
Between 2001 – 2019 nine studio and 2 live albums were nominated for Hungarian Music Award in the Album Of The Year category.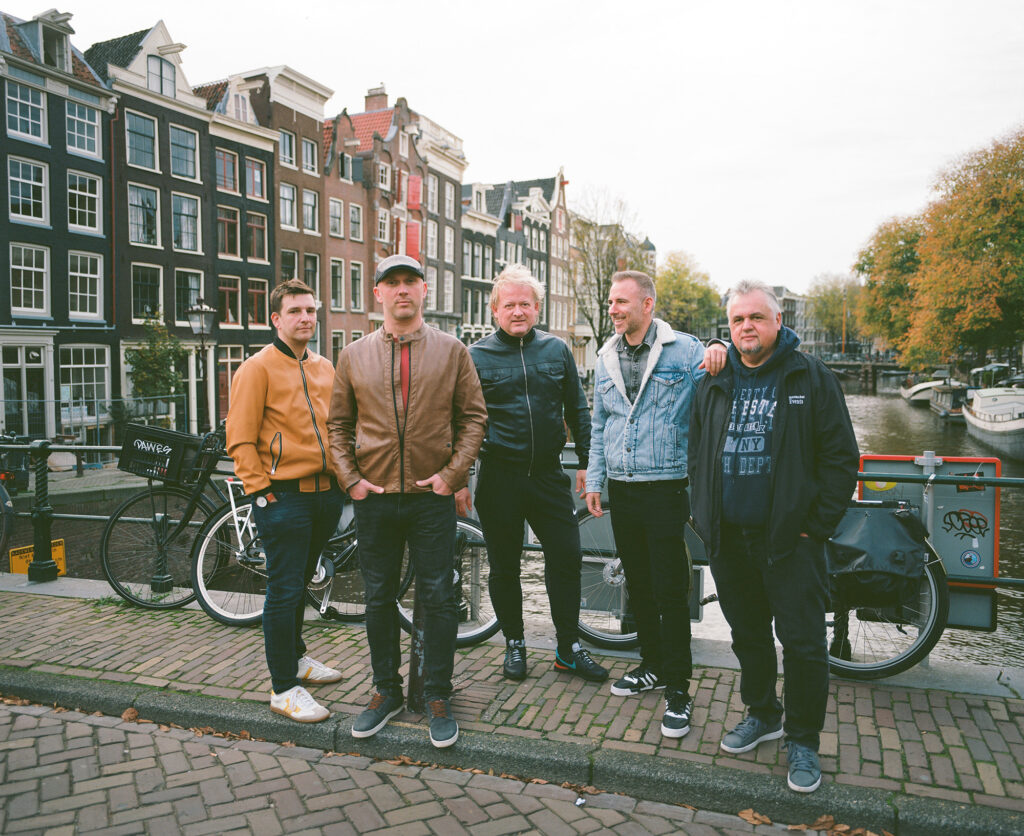 From 2002, the band gave concerts in 42 countries throughout Europe, Asia and North-America. Djabe is one of the most invited Hungarian bands by international festivals.
Just to name a few of the most important appearances: Rochester, Baltimore, Washington DC, San Jose, Atlanta, New York – USA; Kaslo, Toronto, Edmonton, Vancouver – Canada; Burghausen, Berlin, Regensburg, München – Germany; Klaipeda, Kaunas – Lithuania; Riga, Saulkrasti – Latvia; Pori, Imatra – Finland; Tallin – Estonia; Glogow, Cracow, Warsaw – Poland; Stockholm – Sweden; London – England; Hradec Králové, Prague – Czech Republic; Bansko – Bulgaria; Graz, Vienna, Wiesen – Austria; Sarajevo – Bosnia and Herzegovina; Udine – Italy; Sines, Portiamo – Portugal; Baku – Azerbaijan; Seben, Garana, Targu Mures, Ploiest – Romania; Nis, Novi Sad, Belgrade – Serbia, Ulaanbaatar – Mongolia; Almaty – Kazahstan; Bishkek – Kirgistan; Kuala Lumpur, Penang – Malaysia, Dubai – United Arab Emirates, Koktebel, Lviv – Ukraine; The Hague – The Netherlands; Zagreb, Dubrovnik, Bale, Korcula, – Croatia; Bratislava, Kosice, Nové Zámky, Presov, Nove Mesto – Slovakia; Crete – Greece; Moscow, Kaliningrad, Perm, Saint Petersburg – Russia etc.
Djabe plays unique music in which the elements of jazz are mixed with various parts of Hungarian and world music. The main composer of the band is Tamás Barabás, who – at the same time – is the most virtuoso Hungarian bass guitarist.
Djabe means freedom in the African Ashanti language. The founder and other composer of the band is Attila Égerházi – playing the guitar and being the leader of the band, too –, who interprets this freedom primarily by freely mixing the styles and instruments.
At the drums sits the internationally acclaimed, Artisjus Award-winner and Grammy Award nominee Péter Kaszás, who was drummer for Al Di Meola's band, World Sinfonia, for 10 years.
Áron Koós-Hutás multiple award-winning trumpet player performed at many gigs of the band between 2008 and 2010. He joined to Djabe as a permanent member in 2016.
Keyboardist of Djabe is Zoltán Bubenyák played with exceptional Hungarian and foreign jazz giants along his career.
Djabe has approx. 100 physical releases. 15 studio albums and 23 live recordings in many formats: LP, CD, DVD, DVD-Audio, Blu-ray, 2 track master tape, 4 track reel-to-reel, MC, plus 5 club CD, 2 club VHS.
In 2017 Djabe and London based Cherry Red Records started a cooperation. In the last five years Cherry Red released 6 albums under their Esoteric Antenna label. The Summer Storms and Rocking Rivers, Life Is A Journey – The Sardinia Tapes and the Life Is A Journey – The Budapest Live Tapes, Back To Sardinia, The Magic Stag and the Journey Continues album got a great international recognition and distribution.

Djabe's vinyl records are used as test LPs at High-End shows and in showrooms, because of their world class audio quality. Their DVD-Audio surround discs are well-known from Brazil to Japan. As a sound engineer Tamas Barabás has won the recognition of the experts at Abbey Road with many Djabe stereo and surround recordings. Sheafs Are Dancing album was nominated to Surround Music Award in Los Angeles in 2004.
Djabe in the past 26 years worked together with several musicians from all over the world and Hungary. Ben Castle, John Nugent, Malik Mansurov, Gulli Briem, Oleg Butman, Mihály Dresch, Ferenc Muck, Viktor Tóth and Tibor Mótyán are just a few names to mention.
Since 2007 Djabe has joint concerts regularly with the former guitarist of Genesis, Steve Hackett. The outstanding project of the band, the show of 'Djabe & Steve Hackett' not only contains Steve playing Djabe tunes, it includes playing Genesis and Hackett classics with Djabe. At the Garana Jazz Festival in Romania, 13.000 music fans enjoyed the music of Djabe and Steve.
"Djabe is one of the best working fusion bands in the world today."
Kent Sangster – festival manager Edmonton International Jazz Fest, Canada, 2020
The current lineup of Djabe are:
Tamás Barabás – bass guitar
Attila Égerházi – guitar, percussion
Péter Kaszás – drums, vocal
Áron Koós-Hutás – trumpet, flugelhorn
János Nagy – piano, keyboards
Releases from this artist