Description
The single-disc LP version of the concert is published by the band's Hungarian label, Quality Vinyl Projects.
Djabe & Steve Hackett line-up made up for the 2020 and 2021 tour postponed due to Covid in 2022. The musicians eagerly awaited to make music together, so on the tour the band was very much together and gave their best performances of all time.
The program of the shows was based on the material of the albums released from the joint recordings in Sardinia, supplemented with classical compositions by Genesis, Djabe and Steve Hackett. The tour reached Hungary, Austria and the Czech Republic.
At the final stop of the tour, the band also recorded a video, the post-production of which, as usual, was done by Tamás Barabás and Attila Égerházi. The concert includes several tracks performed live for the first time. Examples include Lake By The Sea from the Back To Sardinia album, the rock band version of Ace Of Wands from the Voyage Of The Acolyte album, or the Győr Blues compositions. There are several live versions of Steve Hackett and Djabe compositions previously not released on a Djabe & Steve Hackett live albums. Songs like The Steppes, Witchi Tai To, Győr and Power Of Wings.
The excellent sound of the concert once again praises the sound engineering work of Tamás Barabás. The analog master tapes used for record cutting were made by Attila Égerházi. The cut was again made by the world-famous Rinus Hooning in the Artone studio of Record Industry with the participation of Attila Égerházi. You can watch a video of the cutting process here: (ezt még össze kell raknom és feltöltenem)
The LP version mainly included recordings of the concert that had not yet appeared on vinyl in the live version.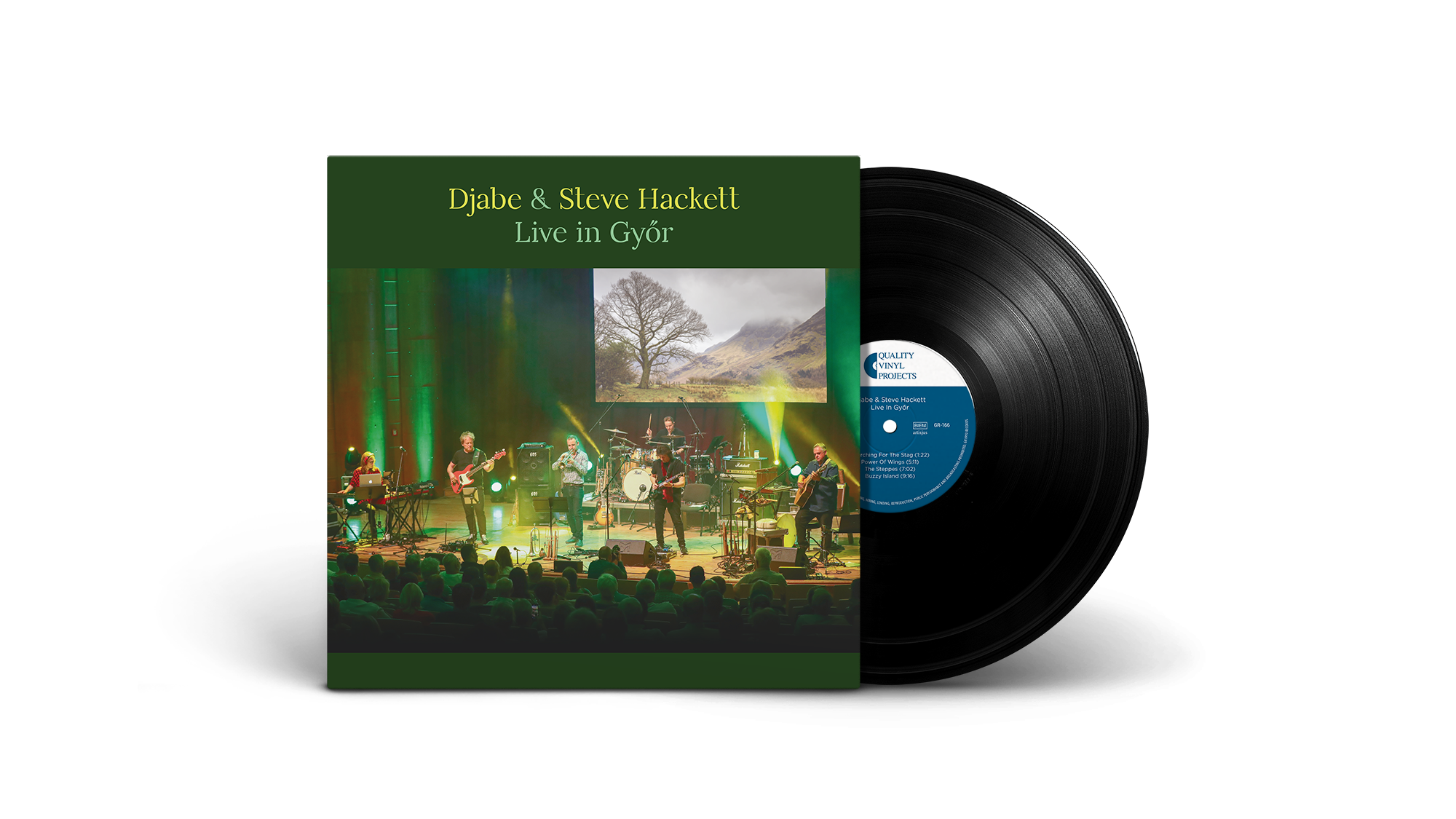 Tracklist
Side A
1. Searching For The Stag (1:22)
2. Power Of Wings (5:11)
3. The Steppes (7:02)
4. Buzzy Island (9:16)
Side B
1. Lake By The Sea (9:04)
2. Ace Of Wands (6:23)
3. Distant Dance including Richter Blues (9:07)
Musicians:
Steve Hackett – guitar, vocal, harmonica
Tamás Barabás – bass guitar, vocal
Attila Égerházi – guitar, percussion, vocal
Ábel Márton Nagy – keyboards
Áron Koós-Hutás – trumpet, flugelhorn
Gábor Oláh – drums
special guests in Distant Dance
Csaba András Dr. Dézsi – guitar