A JAZZ/WORLD FUSION ELSŐSZÁMÚ HAZAI KÉPVISELŐJE
A Djabe Magyarország elsőszámú jazz/world fusion zenekara. 26 éves fennállása alatt számos hazai, valamint nemzetközi díjat és elismerést szerzett.
2000 – Magyar Zenei Díj, az év World Music albuma – Djabe: Witchi Tai To
2001 – eMeRTon díj, az év World Music együttese – Djabe: Update
2004 – Prince Award díj, Djabe – Táncolnak a kazlak – DVD-Audio
2004 – Surround Music Award jelölés, Los Angeles, USA – Djabe – Sheafs are dancing DVD Audio
2006 – Klaipeda Jazz Festival, Litvánia különdíj
2010 – Breszt Színházfesztiváli Diploma, Fehéroroszország
2011 – Barabás Tamás basszusgitár művész – Artisjus díj
2019-ig a zenekar összes stúdió és néhány koncert lemezét is jelölték a MAHASZ díjára jazz vagy world music kategóriában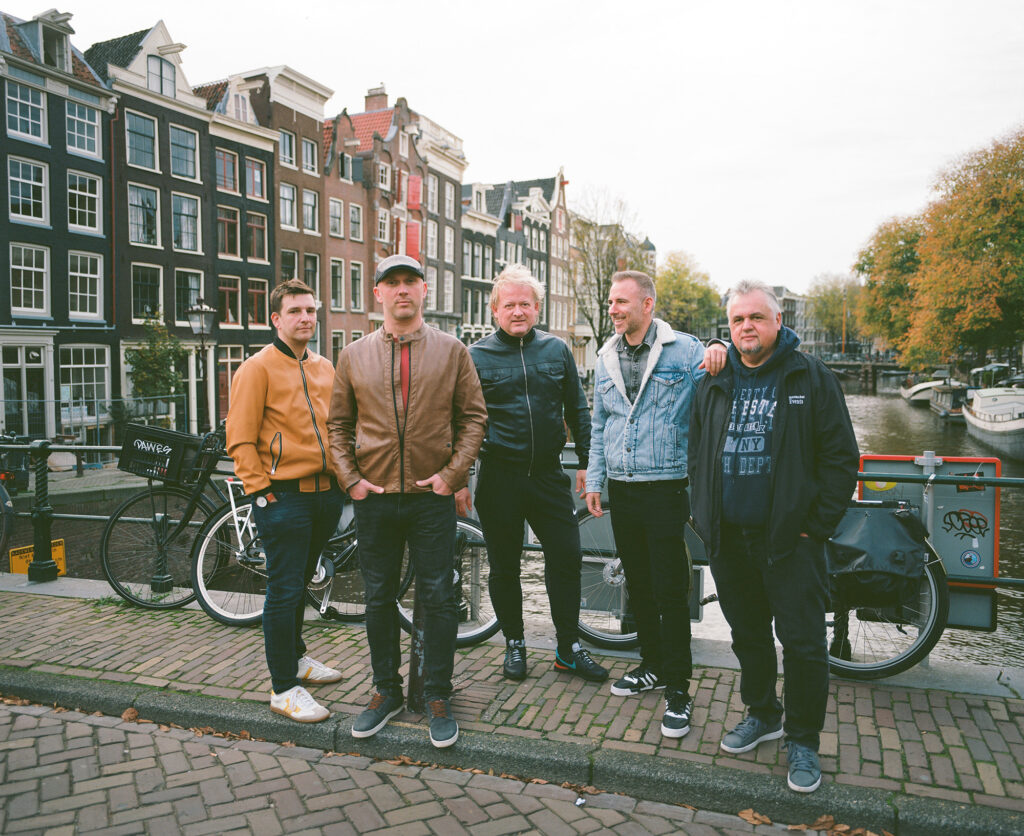 2002-től kezdődően 42 országban vendégszerepelt Európában, Ázsiában és Észak-Amerikában. A Djabe az egyik legkeresettebb magyar jazz zenekar a nemzetközi fesztiválokon.
2007 óta a Genesis egykori gitárosával Steve Hackett-tel is rendszeresen koncertezik. 
A teljesség igénye nélkül néhány jelentősebb koncert helyszíne: Rochester, Baltimore, Washington DC, San Jose, Atlanta, New York – USA; Kaslo, Toronto, Edmonton, Vancouver – Canada; Burghausen, Berlin, Regensburg, München – Germany; Klaipeda, Kaunas – Lithuania; Riga, Saulkrasti – Latvia; Pori, Imatra – Finland; Tallin – Estonia; Glogow, Cracow, Warsaw – Poland; Stockholm – Sweden; London – England; Hradec Králové, Prague – Czech Republic; Bansko – Bulgaria; Graz, Vienna, Wiesen – Austria; Sarajevo – Bosnia and Herzegovina; Udine – Italy; Sines, Portiamo – Portugal; Baku – Azerbaijan; Seben, Garana, Targu Mures, Ploiest – Romania; Nis, Novi Sad, Belgrade – Serbia, Ulaanbaatar – Mongolia; Almaty – Kazahstan; Bishkek – Kirgistan; Kuala Lumpur, Penang – Malaysia, Dubai – United Arab Emirates, Koktebel, Lviv – Ukraine; The Hague – The Netherlands; Zagreb, Dubrovnik, Bale, Korcula, – Croatia; Bratislava, Kosice, Nové Zámky, Presov, Nove Mesto – Slovakia; Crete – Greece; Moscow, Kaliningrad, Perm, Saint Petersburg – Russia, stb.
A Djabe egyedi zenét játszik, melyben a jazz keveredik a magyar és a világzene különböző elemeivel. A zenekar első számú komponistája Barabás Tamás, aki talán a legvirtuózabb magyar basszusgitáros is egyben.
A Djabe afrikai ashanti nyelven szabadságot jelent. Az alapító, zenekarvezető és komponista Égerházi Attila gitáros ezt a szabadságot elsősorban a zenei stílusok és hangszerelések szabad keverésében értelmezi.
A Djabe az első 20 év kirobbanó sikerei után, 2016 őszén megújult, kiváló hazai muzsikusok kerültek az együttesbe. A doboknál a nemzetközi szinten is több szakmai elismerést elnyert, valamint Artisjus-díjas és Grammy-díjra jelölt Kaszás Péter ül, aki Al di Meola World Sinfonia együttesének dobosa volt tíz éven át.
A Djabe régi-új tagja Koós-Hutás Áron többszörös díjnyertes trombitás, aki 2008 és 2010 között már rendszeresen szerepelt a zenekar koncertjein. 2016-ben végleg csatlakozott a zenekarhoz.
A billentyűknél a hazai jazzélet elismert zongoristája, Bubenyák Zoltán hallható, aki rengeteg kiemelkedő nemzetközi és hazai művésszel dogozott már együtt.
A Djabe zenekarnak kb. 100 fizikai hang- és képhordozója jelent meg hivatalosan. 15 stúdió-, 23 koncertalbum különböző formátumokban: Vinyl LP, CD, DVD, DVD-Audio, Blu-ray, analóg mesterszalagok, MC.  2017-ben elindult az együttműködés az angliai Cherry Red Records kiadóval, melynek keretében négy év alatt öt Djabe album jelent meg világszerte. A Summer Stroms and Rocking Rivers, a Life Is A Journey – The Sardinia Tapes és a Life Is A Journey – The Budapest Live Tapes, a Back To Sardinia, a The Magic Stag és The Journey Continues albumok komoly sikereket és eladásokat hoztak a kiadónak és az alkotóknak is.
A Djabe kiadványok nem csak a világszínvonalú zenei tartalomról, hanem a csúcsminőséget képviselő hangzásukról is ismertek. A zenekar vinyl lemezeit rendszeresen használják teszt- és referencia lemeznek különböző High-End és Hi-Fi bemutatókon. A zenekar minden albuma elérhető surround hangzásban is, DVD-Audio és Blu-ray lemezeik népszerűek Brazíliától Japánig. A zenekar hangmérnökének, a basszusgitáros Barabás Tamás sztereó és surround Djabe hangkeverései számtalan alkalommal kivívták az Abbey Road stúdió szakembereinek elismerését is. A Táncolnak a Kazlak DVD-Audiót Los Angelesben, 2004-ben Surround Music Awardra is jelöltek.
A Djabe az elmúlt 25 évben számos más külföldi és hazai zenésszel is dolgozott együtt. Ben Castle, John Nugent, Mansurov, Gulli Briem, Oleg Butman, Dresch Mihály, Muck Ferenc, Tóth Viktor és Mótyán Tibor csak néhány név a sok közül.
A zenekar külön projektje a Djabe & Steve Hackett előadás, melyben Steve nem csak a Djabe számokban játszik, hanem a zenekar közreműködésével Genesis és Hackett klasszikusok is felcsendülnek. A romániai Garana fesztiválon 13 000 néző tombolt a Djabe és Steve zenéjére.
"Djabe is one of the best working fusion bands in the world today."
Kent Sangster – festival manager Edmonton International Jazz Fest, Canada, 2020
A zenekar tagjai:
Barabás Tamás – basszusgitár
Égerházi Attila – gitár, ütőhangszerek
Koós-Hutás Áron – trombita, szárnykürt
Kaszás Péter – dobok, ének
Nagy János – zongora, billentyűs hangszerek
Előadóhoz kapcsolódó kiadványok