2CD, digipak, 6 bonus tracks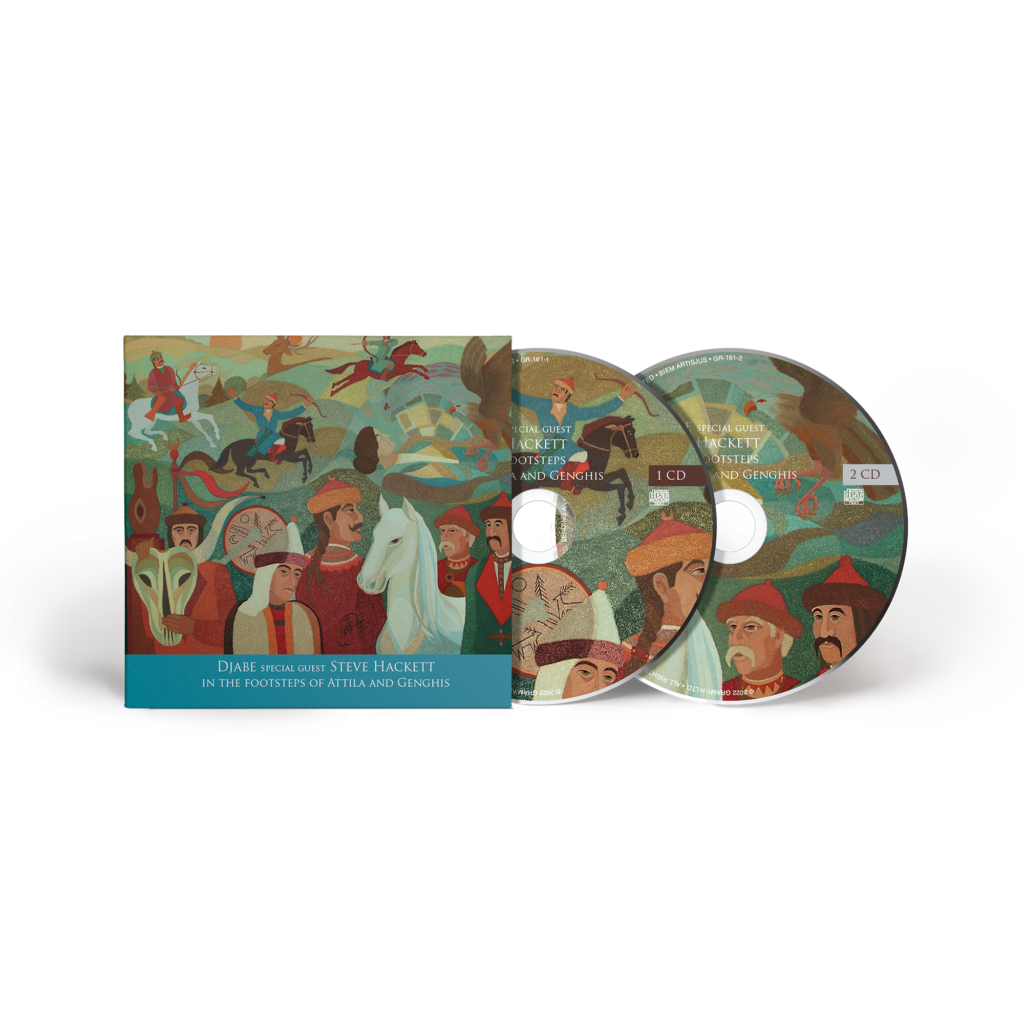 Steve Hackett és a Djabe 2008 óta bonyolít közös turnékat világszerte. Az In The Footsteps Of Attila And Genghis dupla CD anyagát 2010 nyarán rögzítették az augusztusi turnéjuk során. A koncertsorozat időrendben érintette Oroszországot, Magyarországot, Bulgáriát és Szerbiát.
A műsorban terítékre kerültek a Djabe klasszikusok (Distant Dance, Clouds Dance, Butterfly, Doromb, Erdő, erdő, Scenes, Wind And Bell, Dark Soup, stb.), Steve Hackett saját kompozíciói (The Steppes, Last Train To Istanbul, Horizons, Ace Of Wands, stb) és Genesis instrumentális számok is (Firth Of Fifth, In That Quiet Earth, Los Endos).
Az album egyik legizgalmasabb felvétele Steve Hackett "Last Train to Istanbul" című dala, az "Out of the Tunnel's Mouth"-ról, melyet saját zenekarával sem játszott még élőben.
A 2022-es kiadásra, az eredeti 2011-ben megjelent albumhoz képest, felkerült további 6 bónus track, kb. 40 perc hosszúságban a turné eddig ki nem adott anyagából.
"…Steve nem is vendégként van jelen, hanem a zenekar tagjaként. A mára évek óta tartó munkakapcsolat teljesen összekovácsolta a formációt és az albumon hallható műsor remekül adja vissza azt az élményt, amivel élőben találkozhatnak a rajongók. Örömzenélés hallható mindvégig, és ami a legjobb, hogy a lemezt hallgatva szinte ott lehetünk a koncerten."
Gerébi Zoltán (A Genesis világa honlap) kritikája
Steve így emlékszik a turnéra:
"Vad tíz nap volt, míg Kelet-Európa újabb, eddig ismeretlen területeit fedeztük fel a Djabe-val. A gitárom egyszer csak elszabadult a kezeim között, még engem is meglepett az előre soha nem tudható dorombolás és morgás intenzitása. A banda a legjobb formájában volt…"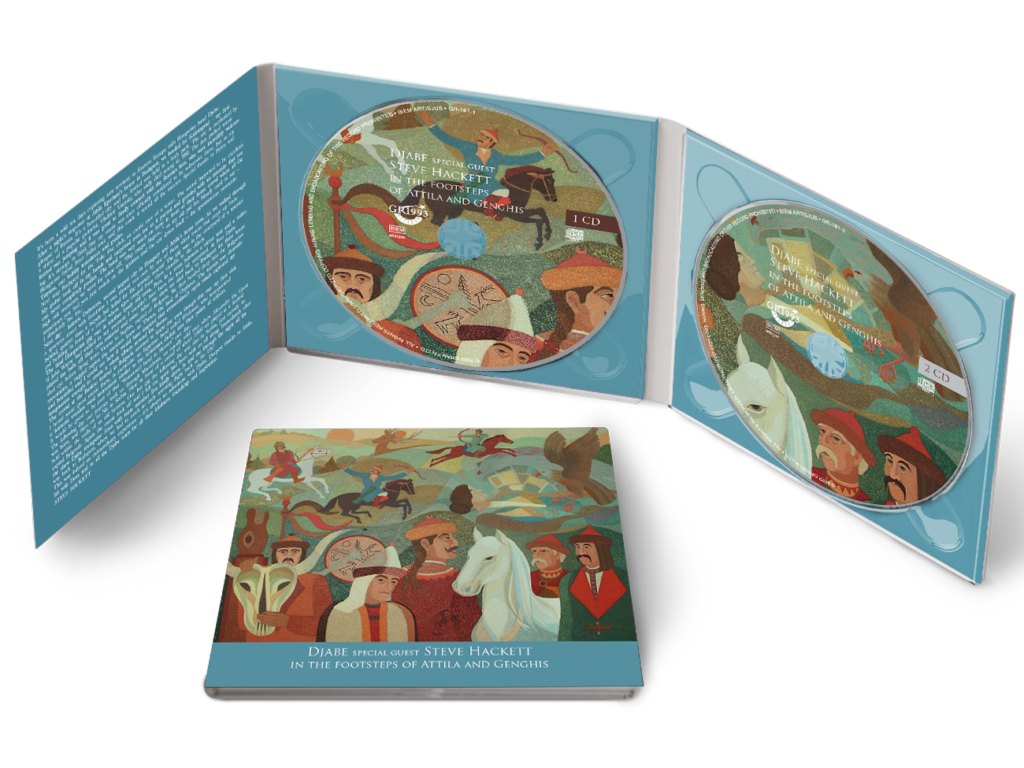 CD1
1. Erdő, Erdő
2. Firth of fifth
3. Dark Soup
4. City of Habi
5. The Steppes
6. Pécs
7. Distant Dance
8. Clouds Dance
9. Wind And Bell
10. Sárika
11. Ace Of Wands
CD2
1. Doromb
2. Butterfly
3. Last Train to Istambul
4. In That Quiet Earth
5. Genghis' Sword
6. Behind The Veil
7. Omachule – excerpt
8. Steve's Acoustic Set
9. Scenes
10. Los Endos
Közreműködők
Steve Hackett gitár, ének
Barabás Tamás basszusgitár
Égerházi Attila gitár, ütőhangszerek, ének
Koós-Hutás Áron trombita
Kovács Ferenc trombita, hegedű, ének
Kovács Zoltán billentyűs hangszerek
Banai Szilárd dob
Balogh Tibor interjúja Égerházi Attilával a Hangárium című műsorban, a Magyar Katolikus Rádióban
Katolikus R‡dió— interjúœ Ƀgerhá‡zi Attilá‡val

- Djabe